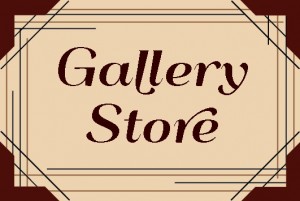 The gallery offers around 500 items in our online store including prints, framed artwork & more.
We use PAYPAL for our preferred method of payment.
---
SUPER VALUE ARTWORK:                           Most of the framed artwork and prints offered in the gallery are available through our Super Value Program at 50% the regular retail price.  Exceptions include consigned artwork and specially marked items throughout the store. 

PAYPAL OPTION:                                        We use Paypal through our website as a secure payment method. This also saves on the transaction fees incurred by using a Visa processing system.

OTHER PAYMENT OPTIONS:                       If you do not have an active Paypal account, you may call the gallery to make arrangements for payment. Framed Artwork and other Special items may require extra for shipping and handling.  See notes on each item and call the gallery for these purchases.

ONLINE CONSIGNMENT GALLERY:

           We also offer opportunities for on-line consignments through our website. If you have artwork you would like to sell or for more information on this program, click

HERE 

PLEASE NOTE:                                             Items listed as CONSIGNMENT are not necessarily available for immediate shipment. We make every effort to inspect any consigned items for condition when they arrive at the gallery. We will advise our clients prior to shipping if prints are not acceptable for any reason.
---
---
---